Rebecca Yap: A Journey from Flights of Fancy-to-Fancy Freights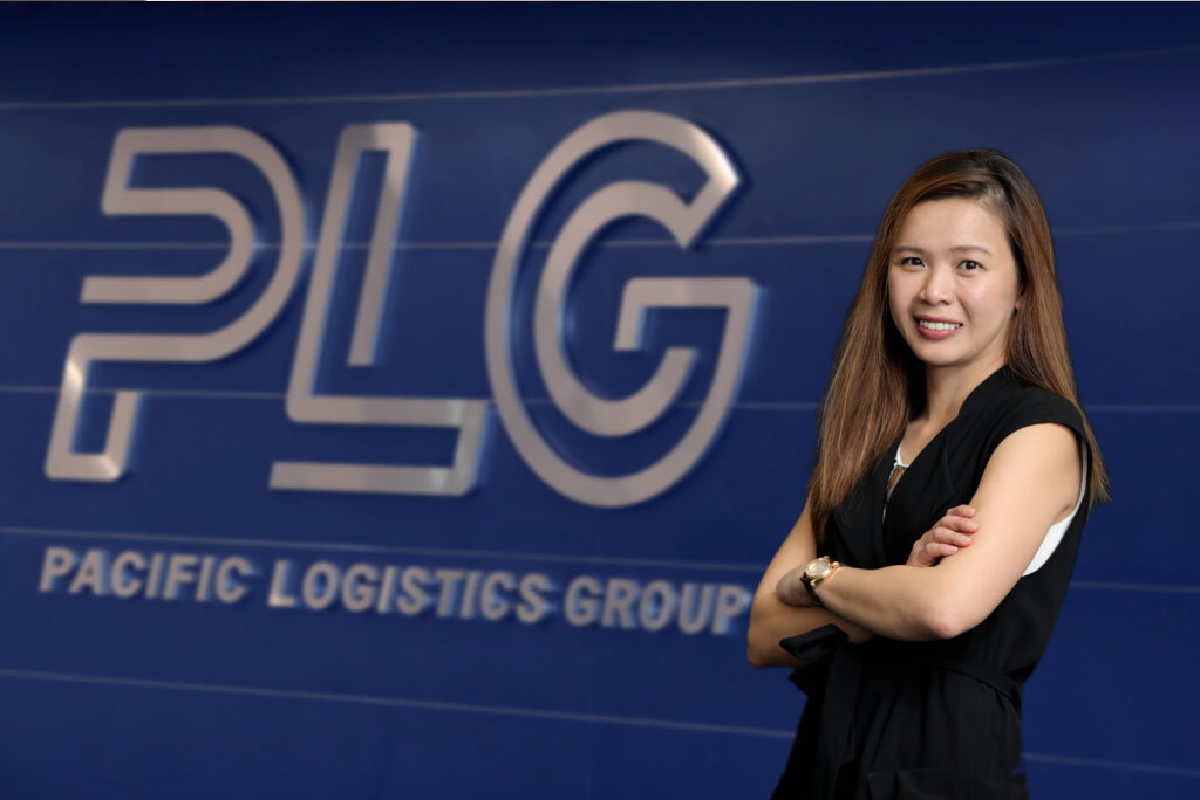 As a child, Rebecca Yap visited Changi Airport often to see her mother off for business trips. She was fascinated by airplanes and wondered how they functioned. All she wanted at the time was to be able to travel the world in keeping with the wisdom she saw in the Chinese proverb, 'Traveling thousands of miles is better than reading thousands of books'.
Today, she is a jet-setting executive with a freight of airplanes and ships at the disposal of the company she co-founded. Pacific Logistics Group (PLG) started in 2000 as a freight forwarding service. Over two decades of operations later, it has grown to a complete logistics solutions provider with operations in 11 countries across Asia and Europe. Yap is also the Business Development Director and the head of the freight division of the company.

Humble Beginnings

Yap started working in the regional freight forwarding sector in Singapore in 1998. During this outing, she realised that there was growing competition in the business, and more clients were demanding for specialised and specific needs. At that time, there was a lack of a one-stop solution for all the logistics needs of local businesses that were cost-effective.

It was this insight into the market that led her to start PLG with partner Kelvin Lim in 2000. "It was tough but perseverance kept me going. PLG started out with standard freight solutions. The focus evolved into serving niche market segments with customised warehousing solutions and end-to-end supply chain solutions," she says looking back.

She feels proud and fulfilled by the thought of how far the business and she have made in the intervening years. Yap believes that their evolution differentiated them from the competition and paved the way for success. She feels lucky that their careers turned out to be marathons, rather than mere sprints.
Female Role Model
When asked about her first brush with female leadership, she remembers a Japanese lady she worked under in her first job. She recalls that back in the 90's, the corporate world was still learning how it was to have women leaders and the gender inequality dynamics were much wider.

"She was not the most well-versed in English, but she was well respected by most of the staff. She even held the top sales record for consecutive years," informs Yap. She goes on to say that her former boss was the only Japanese woman to have an overseas appointment at a time when overseas postings were reserved for men in Japan.

The boss' openness and willingness to learn really left a deep impression on young Rebecca Yap. She was also impressed by the fact that the senior professional commanded a deep sense of respect from those around her.

Logistics in the Pandemic

For a business that depends on movement, the logistics industry news among the severely hit ones during the pandemic and the ensuing lockdowns. PLG's air freight division was hit hard due to cancellations of many flights. "What helped was the swift diversion to our sea and land freight services instead. As stockpiling within Singapore increased, our warehousing solutions business bolstered," Yap recounts the early days of the pandemic.

With the increased shipping time, local merchants started fearing a shortage of goods and products which led several of PLG's clientele to stock up on orders locally in order to avoid any disruptions to their businesses. This phenomenon could have led to losses to a freight-only business. However, PLG started delegating many orders to their warehousing arm.

Gender Disparity in 90's
"In the 1990s, senior leadership and management positions were held by men, with women serving in the capacity of supporting staff roles," she recalls. Disparity in pay structures, too, were more apparent, she adds, with men getting higher salaries despite being relatively equal in qualifications and relevant work experiences.
There was also the case of women being passed over for promotions because past corporate structures disincentivised women taking time off to start families, she says. Maternity leave policies were not very generous then.

When she started out as a business owner amid this climate in an industry often looked upon as a men's field, many clients doubted her capabilities. One way she worked towards gaining the trust and respect of more experienced male colleagues, Yap enrolled in several industry-specific courses and certifications. This helped her in keeping her abreast with the latest developments in the industry. Alongside, a proven track record of handling shipments of sensitive cargo like perishable goods and dangerous goods responsibly also helped.

Then vs Now
With men being more involved in caregiving and not being the sole breadwinners in the family, there is a shift to more equitable gender relations, Yap feels. She is happy to see the gradual improvements in meting out fairer treatment to women in the workplace.

This is even more evident in Singapore as the country is experiencing the challenges of a shrinking labour force, she points out. "Our government continues to put in more effort to encourage women to join enterprises. In the past decade, we are observing more women willing to join the workforce," she shares.

Their own company works closely with SCALA (Supply Chain and Logistics Academy) Singapore, Dangerous Goods (DG) handling and other such agencies for hiring female employees. Tertiary institutions (Polytechnics, Institute of Technical Education) are also a good source of motivated and ambitious female hires, she informs. They also work with these institutions in their work-study diploma programmes to scout for individuals with leadership potential. These students usually align well with one of PLG's foremost organisational values – if one is willing to learn, we will teach.

Gender Balance at Workplace

Yap thinks one good hiring practice is ensuring a position is not filled until there are both male and female candidates. "Exceptions to this practice should be accompanied by steps to ensure that there are ways to build a sufficient pool of men and women who can be groomed into future positions," she advises.

Leaders sharing their professional experiences with junior staff would also help the latter in navigating through professional challenges, strengthening their self-confidence in the process, she emphasises. At PLG, more than four freight managers are women which helps debunk any misconceptions or doubts among new recruits that women can build their career in the logistics industry.

Moving Forward

Having more women in leadership roles, making a concerted and collective effort to give women equal opportunities is essential to steer in the corporate world in the right direction in the years to come, believes Yap. "I believe real leadership encompasses physical, emotional, and intellectual strength. Women are capable of handling crises, given how they manage both personal and professional life with much patience," she reasons.

She also believes that women have several intangible qualities that are advantageous to dealing with complex client dynamics and might give a different perspective in solving problems. This will be a key advantage in more women working with partners and customers, she thinks.

To read more:

A Journey from Flights of Fancy-to-Fancy Freights

For Chinese Translation: