The strategic position of Pacific Logistics Group (PLG)'s headquarters to Tuas Mega Port will increase logistics operational efficiency and achieve higher cost effectiveness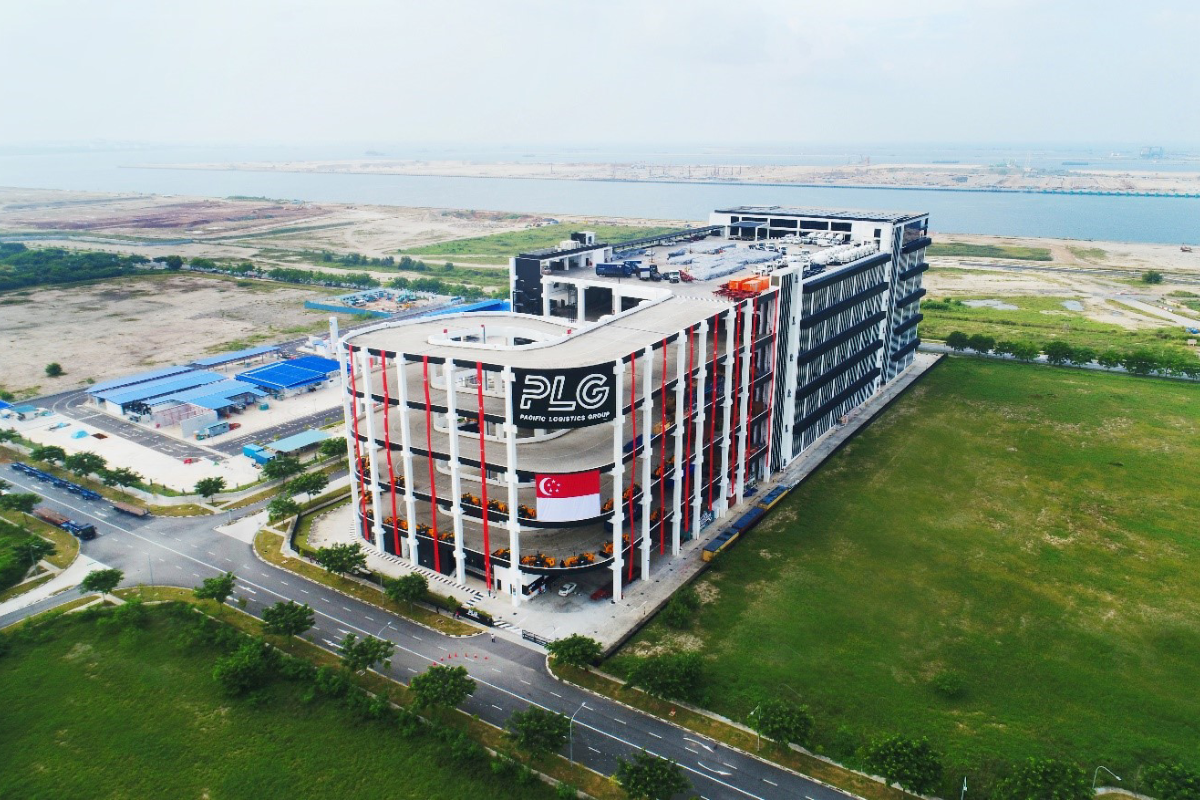 Chee Hong Tat, Senior Minister of State for Transport, speaking in Parliament during the Ministry of Transport's budget debate, stated that Singapore would further solidify its position as an international maritime hub, and that the first phase at Tuas Mega Port will be completed by the end of 2021, as scheduled.
This series of announcements demonstrates the emphasis Singapore is placing on the maritime industry and its projected growth will boost the logistics sector.

Located only 1km away from Tuas Mega Port, PLG is able to leverage on its geographical advantage to increase it operational efficiency. Logistics services like transportation and distribution will be able to be completed under 30 minutes. This video (timestamp 2:24) shows our proximity to the port.

This gives us an edge, allowing us to lower our operating costs and increase productivity, passing on these savings to our customers.

PLG will continue to look towards exploring more business development opportunities to create greater value for the customers, whose support we greatly appreciate for the past 20 years.

As translated by PLG

https://www.zaobao.com.sg/news/singapore/story20210306-1129077

Singapore's maritime sector is expected to attract $20 billion worth of investments by 2024 and generate more job opportunities

The maritime industry is projected to receive an estimated $20 billion worth of investments from industry players within the next 4 years, creating more job opportunities.

Speaking in Parliament during the Ministry of Transport's budget debate, Senior Minister of State for Transport, Chee Hong Tat, pointed out that Singapore will further develop its status as an international maritime hub by focusing on maritime law and arbitration, ship management and maritime insurance.

Mr Chee also shared that Tuas Mega Port's first phase of land reclamation works will be completed by the end of the year as scheduled.

The first phase of the Tuas Mega Port when completed will cover an area of about 400 hectares with 21 berths, handling 20 million twenty-foot equivalent units (TEUs). The massive project is expected to be fully operational by 2040, covering an area equivalent to twice the size of Ang Mo Kio, handling 65 million TEUs annually which is 50% more than Singapore's current capacity.

The Singapore government will also be developing Tuas South for industrial use in the next two decades, exploring feasible transportation options for employees, while also working with the Ministry of National Development to increase public housing options in the west.

Transport Minister Ong Ye Kung mentioned that the maritime industry has remained strong even during the pandemic, with a reduction of 1% in container throughput from 2019 to 2020. The government is also cautiously optimistic about the outlook for the maritime industry this year.